line printer PSi Matrix continues to penetrate the performance class of the line printer
</p> <h5>PP 407 LPM and PP 408 LPM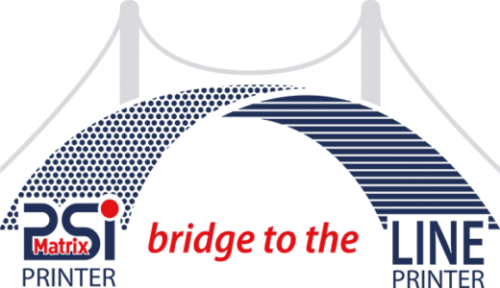 PSi Matrix continues to penetrate the performance class of the line printer with two new printer models
The already well established models in the market for years as PSi PP 407 and PSi PP 408 served as a basis for the performance tuning. The result is: two new models PP 407 LPM and PP 408 LPM. Essential factor to reach the performance increase of more than 10% was the tuning of the 24-needle-printhead, comparable with a turbocharger. Thanks tuning the PSi LPM printing models get now to a printing speed up to 470 lines per minute at a line length of 60 characters. With that they push into the class of the line printer.
PSi Matrix not only close the gap to the line printers but even surpasses them in speed in certain applications. The demand for matrix printers with even higher print speed comes first of all from the areas transport logistics. Loading lists and accompanying documents must be printed as fast as possible. No waiting times arise for the drivers. Additionally, in automotive industry where printouts have run synchronously in time with predetermined cycle times on assembly lines. PSi Matrix point with these new printer models exactly these requirements in a price segment below the line printer.
A further highlight of the PSi PP 408 LMP printer is the integrated cutting function. This allows to separate print jobs or to cut each page to optimize post-processing as best as possible.